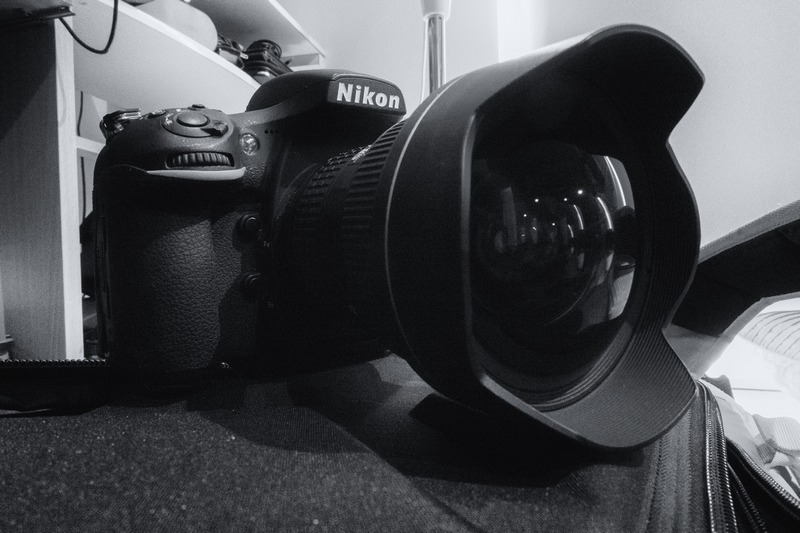 As I've had a couple of questions asking me what camera and filters I use, I thought I'd give you a quick breakdown of what I use and why.
So above you can see my current weapon of choice, the Nikon D810 and Nikkor 14-24mm lens. I've been shooting with Nikon cameras for about 10 years, starting with the D80, then the D7000 before moving to full frame on the D800. The D800 was a game changer for me as it's incredible dynamic range allowed me to really push longer exposures in low light conditions and capture better (in my opinion) landscape imagery. After 3 years of constant exposure to salt spray and the occasional splash of salt water, my D800 started to splutter so I upgraded to the D810. I'm very happy with the quality of images this camera produces in RAW and I'm eagerly awaiting to see what Nikon (hopefully) announces to replace it with sometime in 2017.
Being a landscape shooter I love using wide angle lenses and I own 2, the Nikkor 16-35mm and the Nikkor 14-24mm. I started with the 16-35mm and it's an excellent lens for all round landscape shots. A couple of years later I bit the (expensive) bullet and bought the 14-24mm as well, as I'm greedy when it comes to shooting as wide as possible. The 14mm is nice and sharp and now that I have a set of NiSi filters for it I'm using it as my primary landscape lens now.
So for a normal seascape shoot, this is what I carry in my F-Stop Lotus bag :
Camera : Nikon D810
Lens : Nikkor 14-24mm
Filters : NiSi 6 & 10 stop neutral density filters (150mm) & holder
Remote : Pluto trigger (wireless and bluetooth system on my phone)
Tripod : Sirui N2204X carbon fibre tripod
At least 3 micro fibre cleaning cloths
Umbrella (half size)
Insect repellant & sunscreen
Mini towel
Spare batteries, memory cards and cable remote control
Personal locator beacon
GoPro Hero4 Silver and tripod clamp when I want to create a timelapse the same time I'm shooting.
This is my basic bag setup for a seascape shoot to a location that is a decent distance from my car or more remote. For locations which are next to a car park or public area I may use a smaller bag and just take the camera and filters and leave everything else at home. Safety is key for seascape photography so every location needs to be considered before packing my bag.
So what's in your camera bag ? :)